My Role:
Use provided photography, brand assets, and copy to create design/layout for multi-channel digital campaigns.
Project:
Create banners and social media assets for StockX's digital campaigns. The campaigns promote products on StockX's and other web pages, apps, and social media. 
Client:
StockX is an online marketplace and clothing reseller primarily selling sneakers.
Challenge:
Each campaign needed a consistent look within the company brand standards, capable of animation, and designed around the target audience and product. Some campaigns' other goals were to ensure the messaging and design reached a global audience.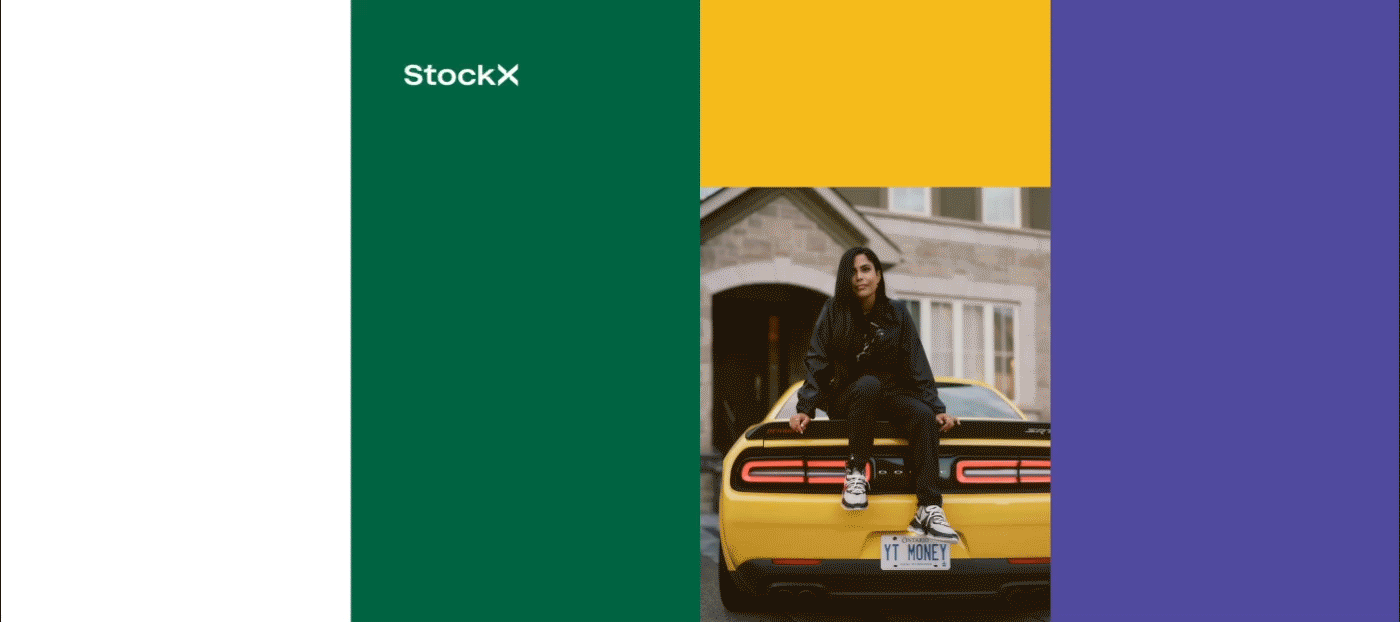 Facebook, & Twitter Posts
Mobile App Banners + Translations for CTA's
Outsourced: Product Photography, Copywriting, Model Photos, and Music.