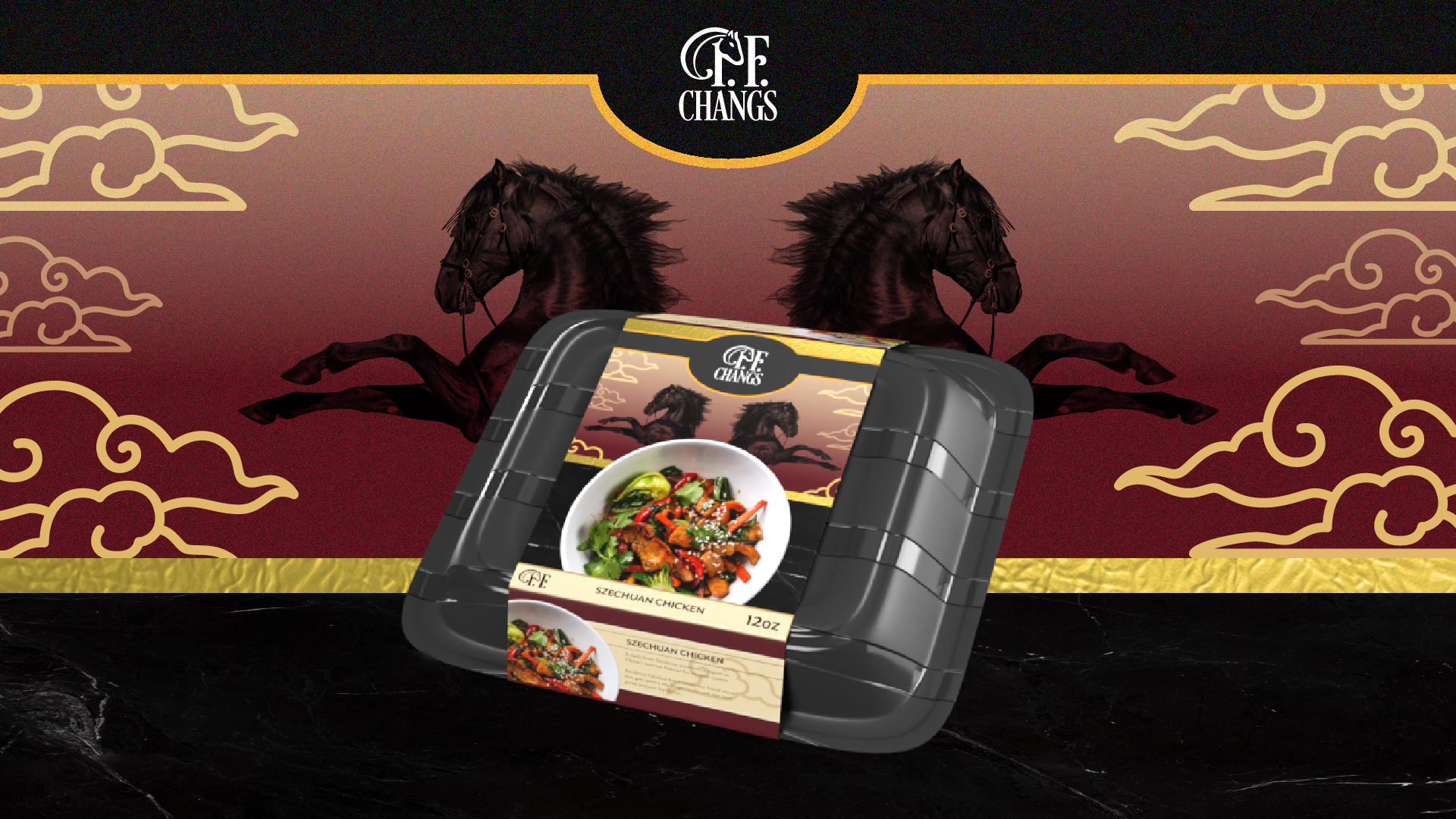 The Problem: With the pandemic affecting the restaurant industry, it was decided P.F. Chang's would lean into its share on the prepared food market and focus less on its restaurants. Making this shift and keeping up with profit goals also meant raising the price of its take-home meals. The only problem was that its brand was not seen as high quality as its restaurant's experience. 
The Strategy: The plan was the bring its higher quality restaurant experience home and elevate it from a commodity food brand to a luxury one. By refreshing its brand positioning, redesigning the packaging, and releasing new digital marketing, P.F. Changs hopes to reintroduce itself as a higher quality gourmet food experience to its customers. 
Deliverables: Logo redesign, brand guides, package design, video ad, social media posts/ads, and direct mail campaign.
My Role: Creative strategy, graphic design, art direction, motion graphics, video/audio editing, and package design.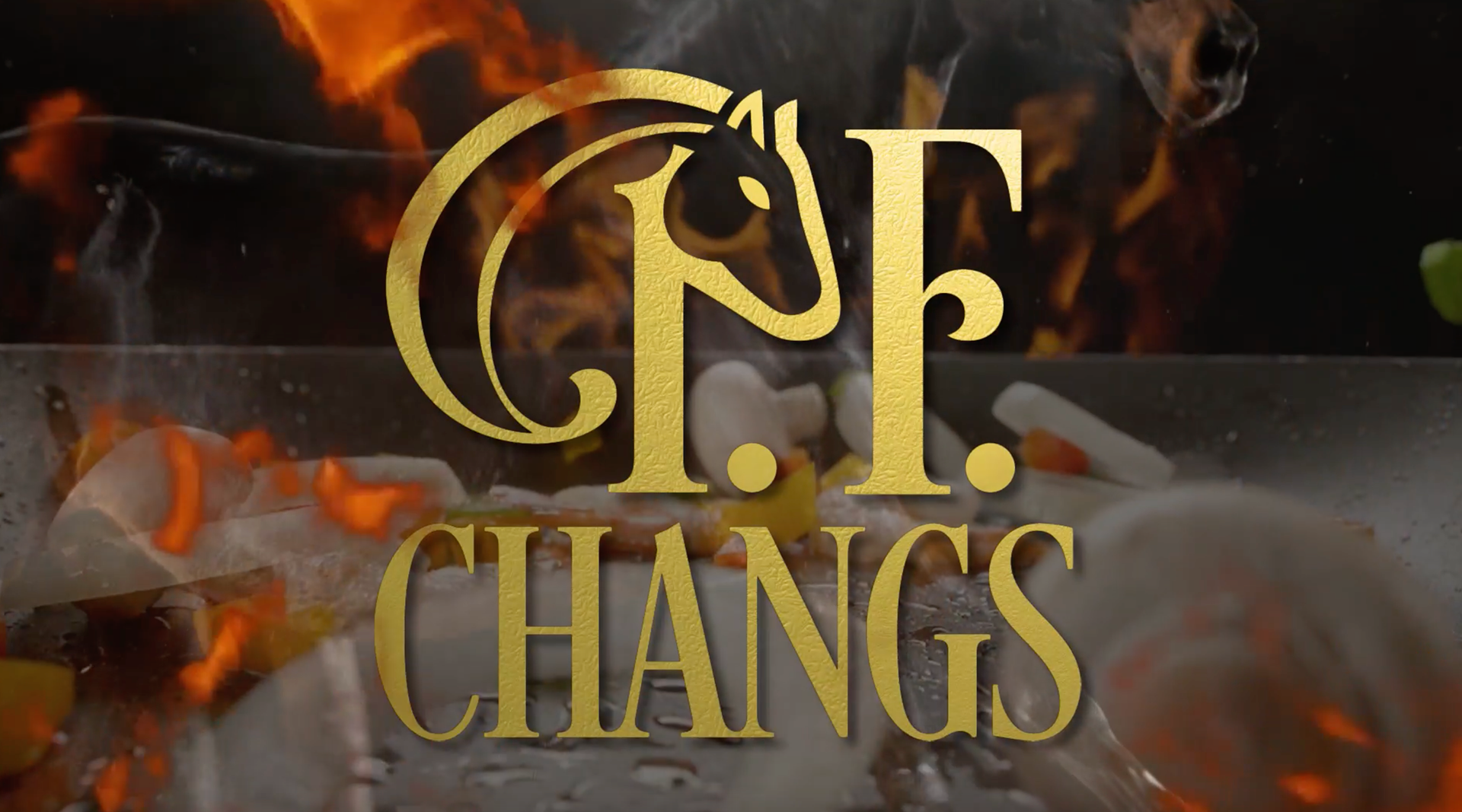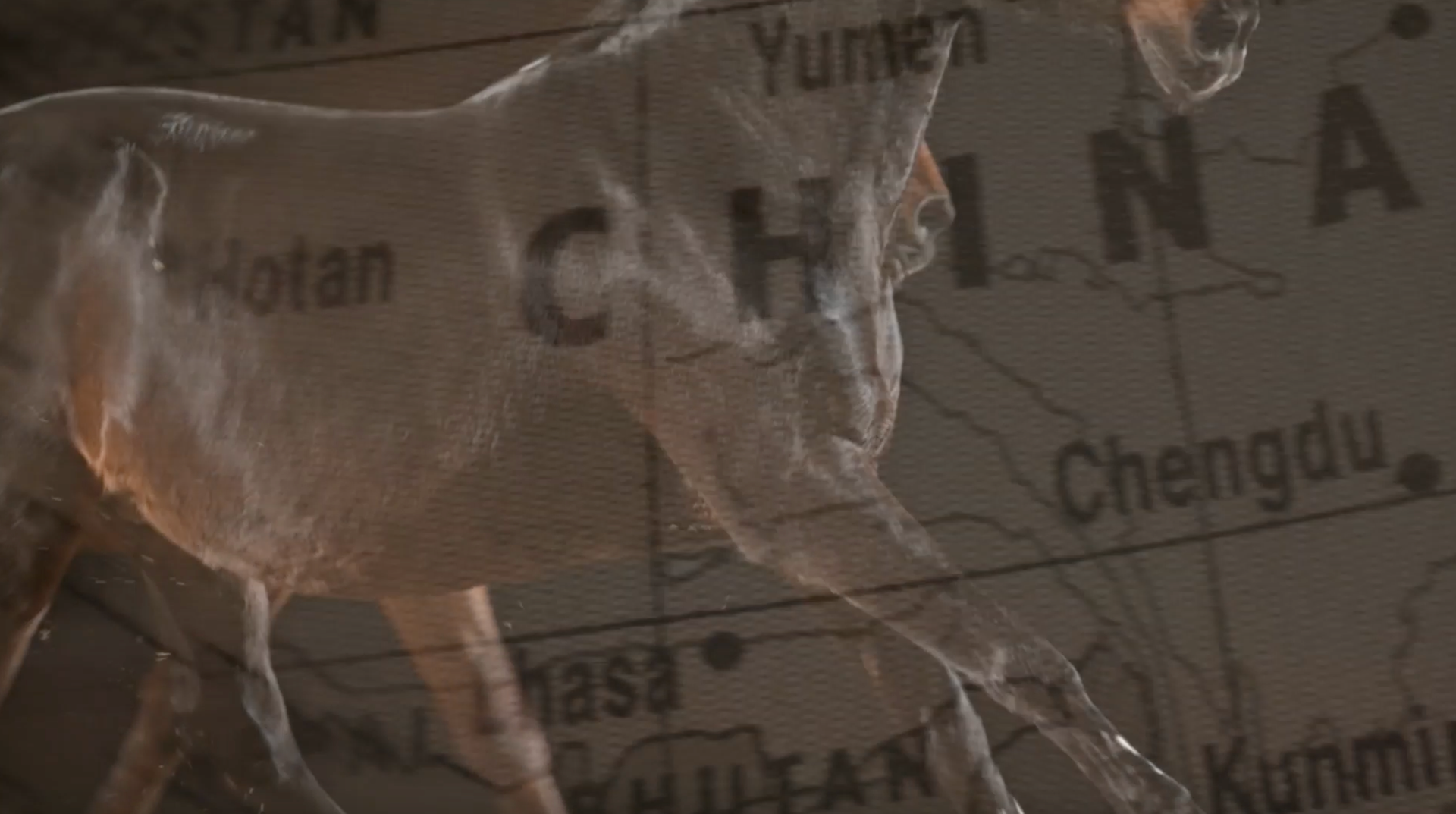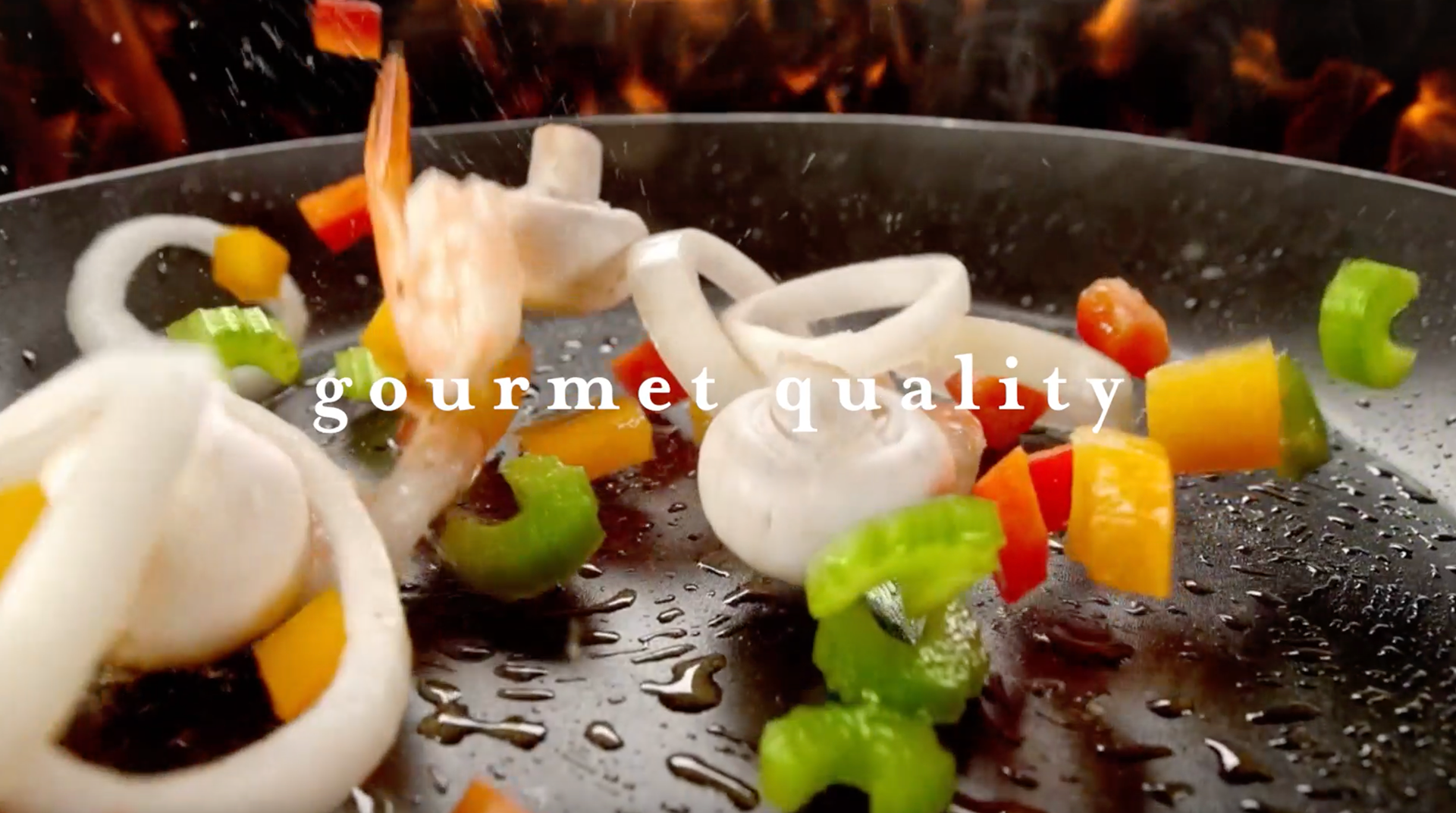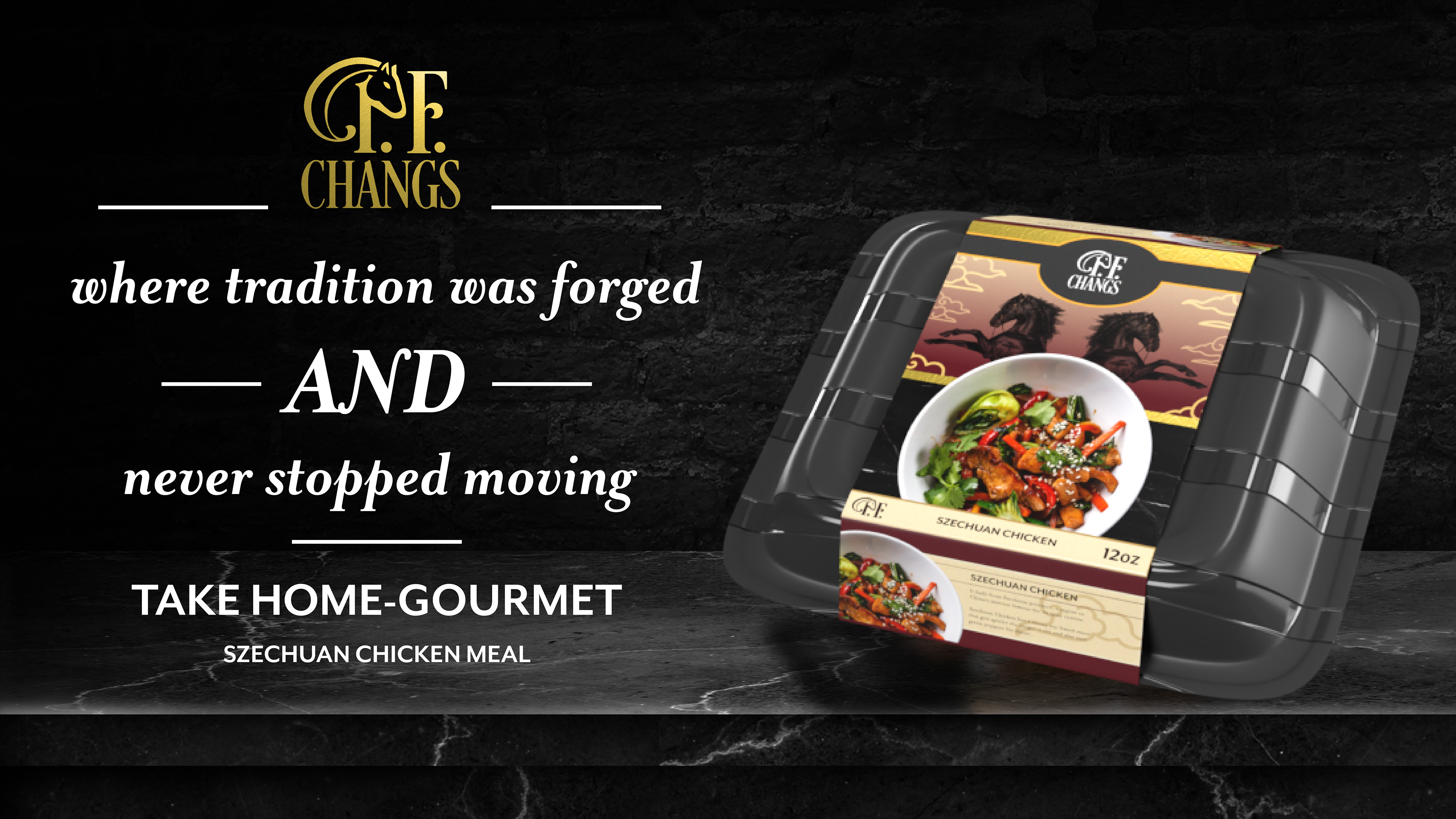 Concept: When a customer enters the P.F. Changs restaurant, they see two giant horse statues, and the concept of the logo was to take that core experience with the brand and bring it into the redesign. The other goal of the logo was to appear more luxurious and act as more of a seal of quality.